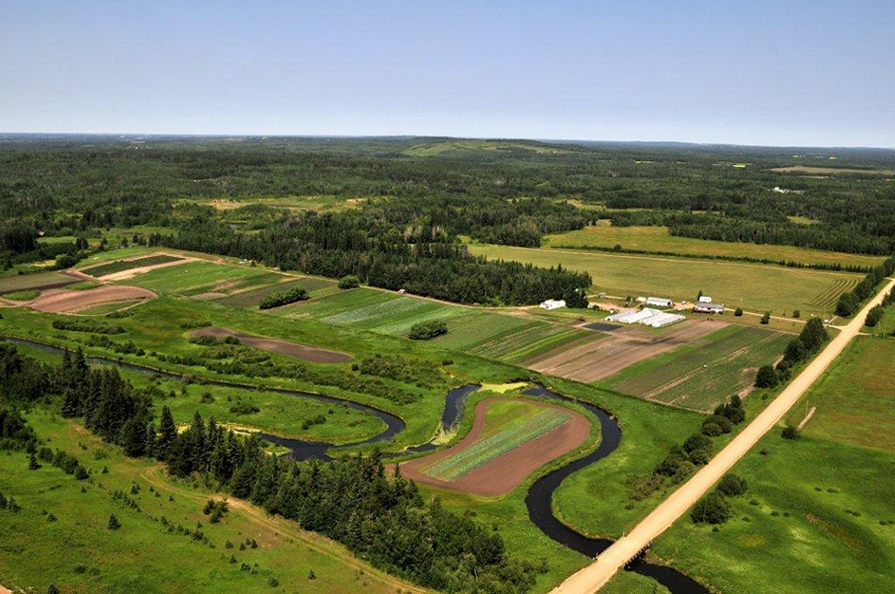 Erdmann's Gardens & Greenhouses was originally started by Rony Erdmann in 1983 as Erdmann's Vegetable Farm. The first year, production was approximately two acres and one Farmers' Market was attended. In 1986 he married Wendy, his #1 employee and in 1989 they added a greenhouse for bedding plants to extend their market season and thus became Erdmann's Gardens & Greenhouses.
Today they have over 12,000 sq. ft. of greenhouse space growing a wide variety of bedding plants and hanging baskets. Many new varieties are grown each year along with the old standbys. While not all varieties are brought to the Farmers' Market, with a simple phone call or visit, arrangements can be made to bring the item to the next market if it's in stock.
Vegetable acreage is now around 80 acres with just over half of that being irrigated so that even in a dry year their vegetables are always mouthwatering. Crops grown include: peas, beans, cabbage, cauliflower, broccoli, beets, onions, lettuce, carrots, corn, cucumbers, potatoes, zucchini, brussel sprouts, kohl rabi, swiss chard, and strawberries.
Being a true "family farm" means that sons Shane and Cody are included in many farm decisions made in the board room (actually the kitchen table). They believe in growing food that is nutritious, delicious and safe to eat and would rather grow a variety that has good taste rather than a variety with possibly a better yield but falls short on taste.
Rony, Wendy, Shane and Cody along with their staff are proud to provide their customers with quality greenhouse stock and delicious fresh vegetables at reasonable prices. They look forward to seeing you at the farm or at a Farmers' Market soon.